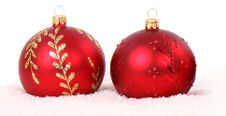 Fêtes de fin d'année
Vous êtes à la recherche d'une idée cadeau sympathique pour les fêtes de fin d'année?
Pensez au Chèque-cadeau et offrez du bien-être!
"Les filles en ville", a fancy and untraditional universe in the heart of Mons. Besides the classical services, that beauty salon offers you a multisensory escape through it's specific massages and it's private spa. Come and discover a relaxed, welcoming, discrete and professional atmosphere.